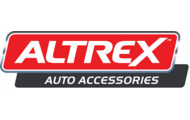 GSS Auto Parts proudly stocks the comprehensive range of Altrex Auto Accessories, ensuring that you have access to top-quality automotive enhancements. With over a quarter of a century of experience, Altrex is the go-to destination for number plate protectors and a diverse selection of accessories that prioritize safety, protection, and style.
As Australia's leading manufacturer, Altrex Auto Accessories has earned a solid reputation for delivering high-quality products and exceptional customer service. From number plate protectors to Skinz External Protection, Rego Plate Locks, CarSmart Care and Detailing, Altrex Window Tint, and Alpena Exterior Styling, we offer a wide range of reliable and stylish automotive accessories.
Choose Altrex Auto Accessories, available at GSS Auto Parts, and elevate your driving experience with the finest automotive enhancements on the market. Explore our range today and trust in our commitment to providing you with the best products and service.
---